Cleentek offers two versions of toploader; the DT and RT-series. Parts are loaded into the machine from above into a rotating basket. Different machines sizes are available.
The dirty components are placed in the basket, which rotates during the wash cycle. The toploaders operate by utilizing 3 sided spraying with a high flow of heated, waterbased cleaning solutions.
Design and user-friendliness
All the toploader machines have a compact design, which makes them look as simple as they are to use. Both the DT- and the RT-series have a simple control panel, from which the operator can adjust the wash cycle to suit the application.
In order to specify the machine that is suited to your application, you can choose from a wide variety of optional extra equipment.
WE DELIVER THE BEST QUALITY IN THE INDUSTRY
The DT-series is available in 2 sizes; DT700C and DT800C. The DT-series is a fully automatic cleaning machine, which comes with the option of manual cleaning using the connected brush and gun tools. The DT-series can heat cleaning solutions up to 90°C, and the machines are very quiet in operation due to the sound insulating panels. The system comes with a low level control to protect the pump and heating element. The DT-series is used to great success by manufacturing companies, graphic/printing companies, service and maintenance companies, automotive companies, offshore and the navy sector. The DT-series is fabricated in stainless steel, internally and externally, which provides good sound and heat insulation. The DT-series is equipped with the Vision 2000 control panel, which provides a digital display of the parameters and a soft touch keypad to adjust the wash cycle.
Product features of DT-series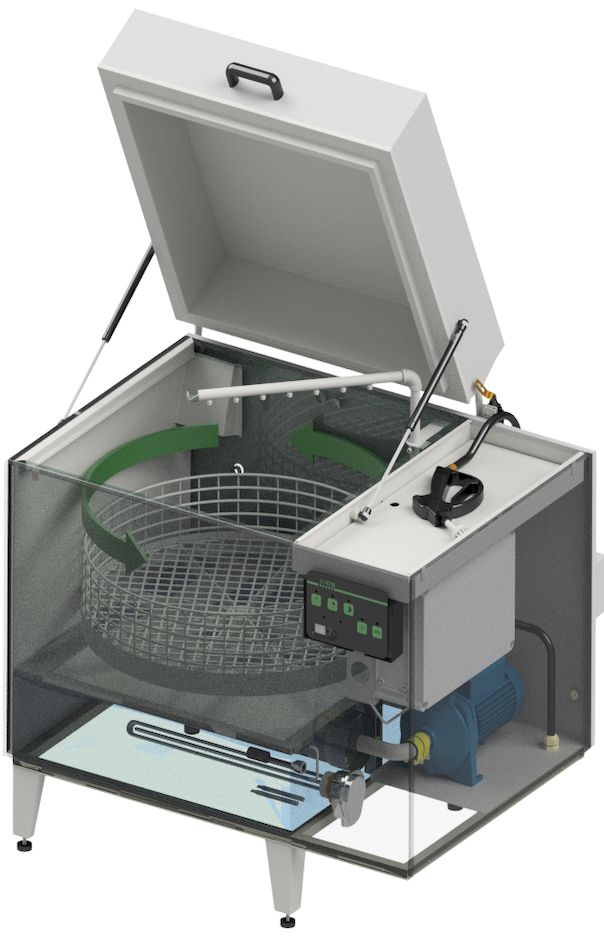 The RT-series is available in 3 sizes; RT700, 900 and 1150. All three models have a simple and reliable operation, and the machine is always dependable. All the machines are made in stainless steel, and you have the facility to adjust the temperature between 30 – 60°C and the cleaning time between 0 – 30 minutes. All models are fitted with a low level control to protect the pump and heating element. The RT-model is widely used by machine shops, manufacturing companies, offshore and the navy sector.
Product features of DT-series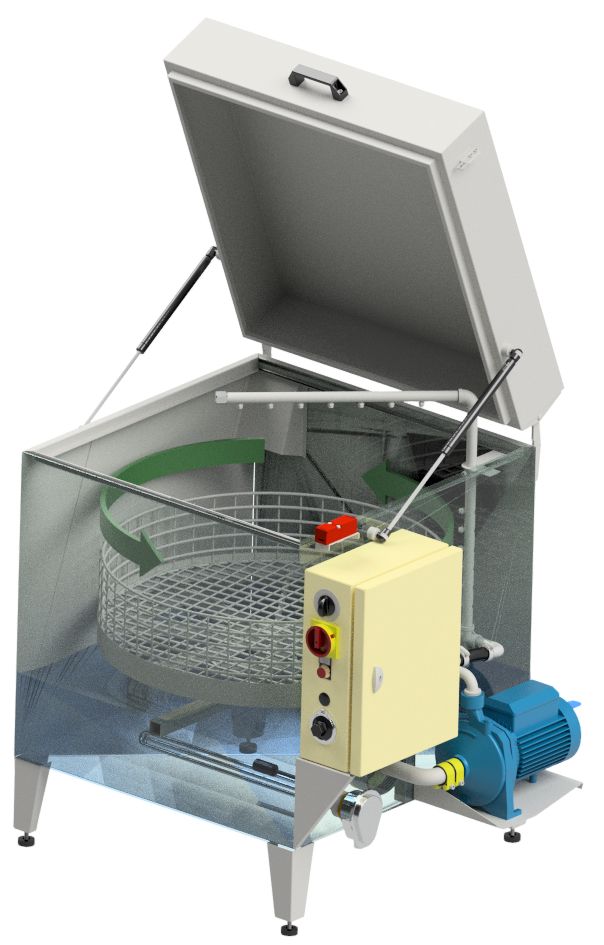 | | | | | | |
| --- | --- | --- | --- | --- | --- |
| | | | | | |
| | | | | | |
| | | | | | |
| | | | | | |
| | | | | | |
| | | | | | |
| | | | | | |
| | | | | | |
| | | | | | |
| | | | | | |
| | | | | | |
| | | | | | |
| Pump capacity (with standard pump) | | | | | |
| Pressure (with std. pump)/ Amount of nozzels | | | | | |
| | | | | | |